Hey guys, as is always the case with me, you can view the video version here:
http://www.youtube.c...h?v=YiIzrEVchhw
This is a really easy tutorial that comes out with a good looking result, inspired by the Creative Design logo.
Here is what we will be making today: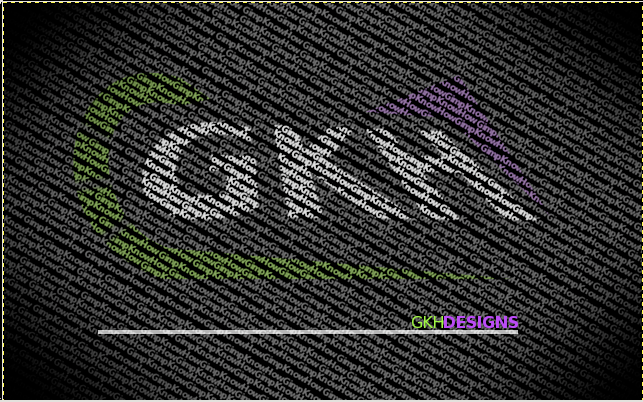 Alright lets get started then.
1. Open up a new image, any size. I did 640x400. Fill the background with black. Take your text tool with a midtone grey selected as your color and type in a word that you would like repeated. I did GimpKnowHow on the example image. Now, use the rotate tool and rotate your text so it is diagonal. Then, duplicate that layer all across the image. Once it is in a diagonal bar, merge the layers down.
You should get something like this:
(Please disregard that my text is white. You need grey text to do this. The transparent background is due to me merging the visible layers down, instead of right clicking and merging the layers down. I just made the background invisible)
2. Duplicate that bar of text until your screen is full of text.
3. Now, lets soften up the edges. Create a new layer on top of your text layer. Use your paintbrush tool to brush black around the corners of the image. Then, go Filters-Blur-Gaussian blur to make the edges soft. I used a blur around 70.
Here is what it should look like so far: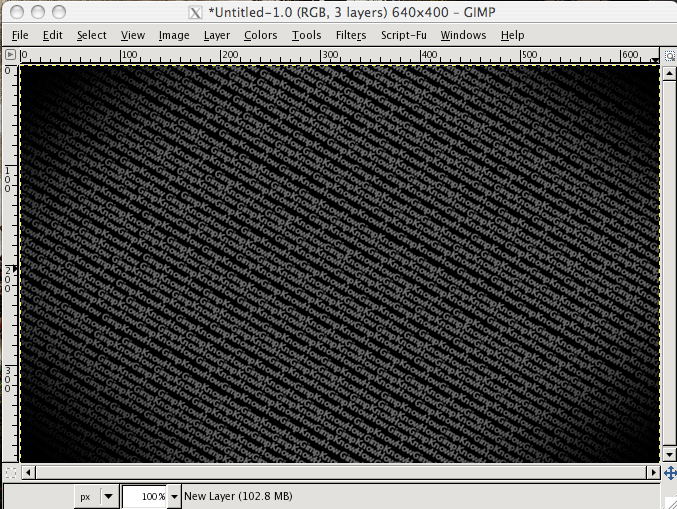 4. Next, whip out your text tool again, and type in white what you would like your main message to be. The less detail, the better. Mine was GKH. I made this text pretty big. (The size will vary depending on your image size). I then used the perspective tool to make the text look cooler.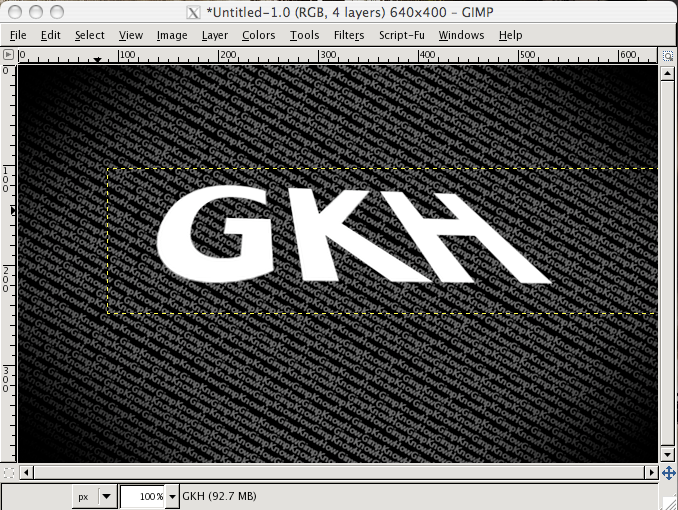 5. Set your text layer to overlay.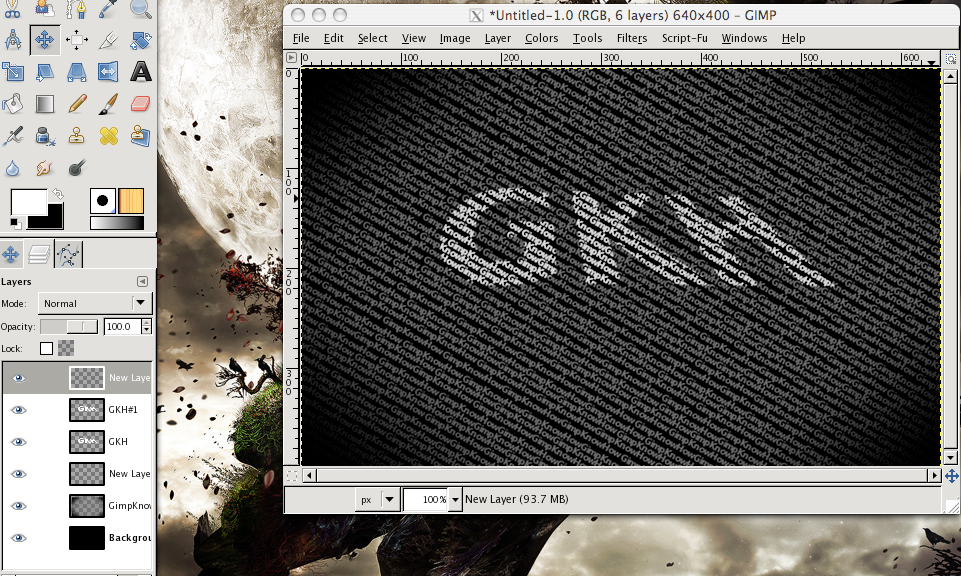 5b. (If you don't know how to, in the layers dialog, there is a dropdown box, though I doubt anyone doesn't knoe)
(I duplicated the overlaid layer to make the text stand out more)
6. I took the paths tool and made a swoosh shape on a new layer. (Press enter to convert your path to a selection) I filled it in with green, then set that layer too on overlay.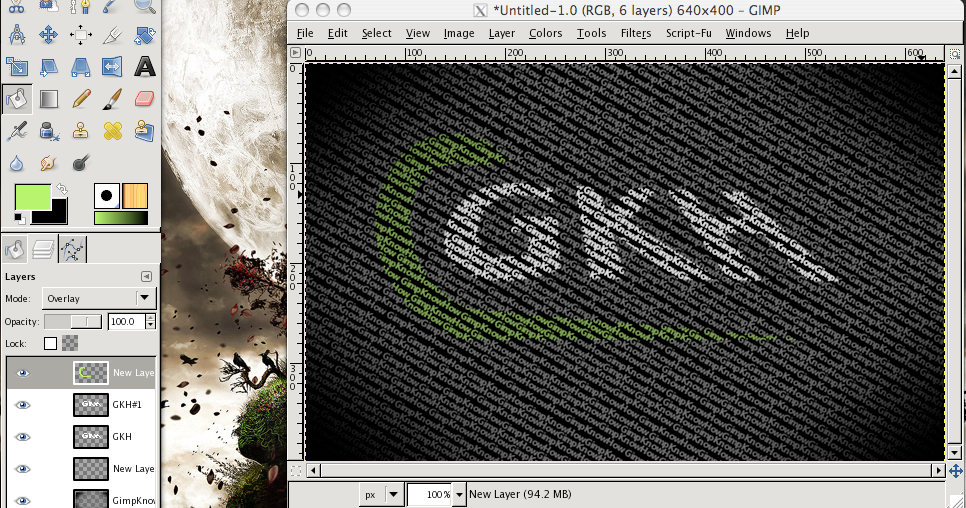 7. I did the same on a new layer, but this time with a light pink.
(I also used the eraser tool to make the green segmented.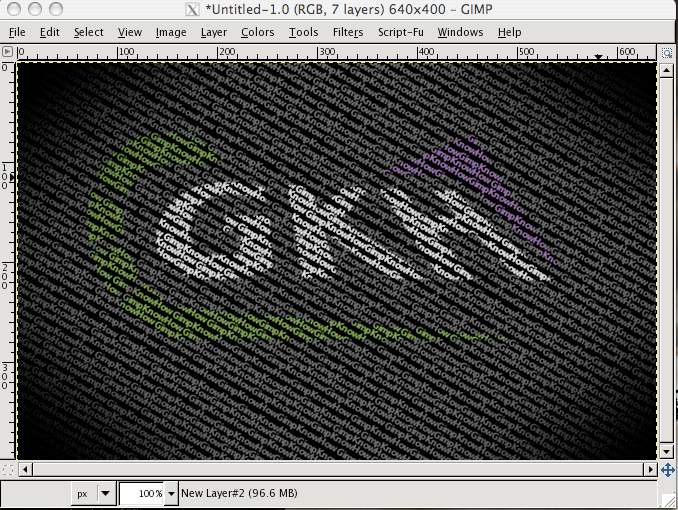 8. You are pretty much done. Add some nice looking text and an underline: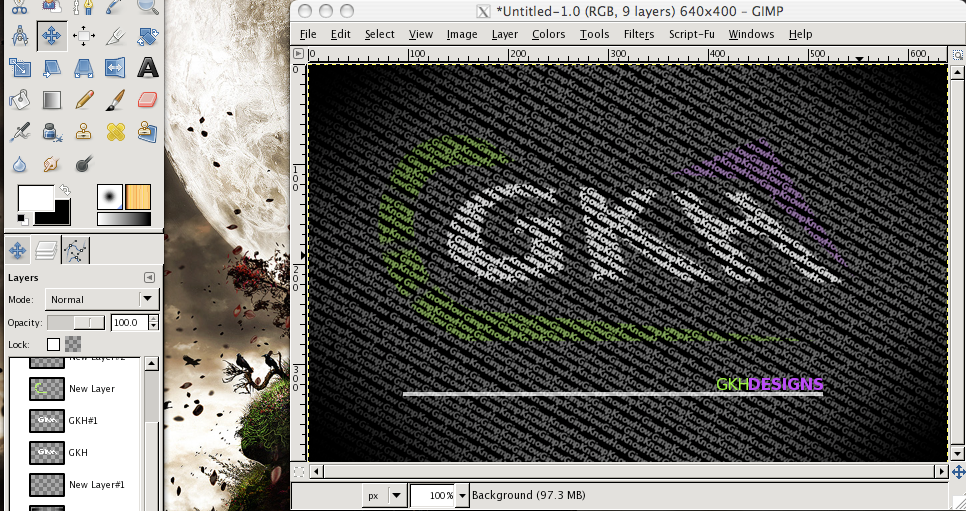 (I've included a shot of the layers dialog.)
FINAL IMAGE: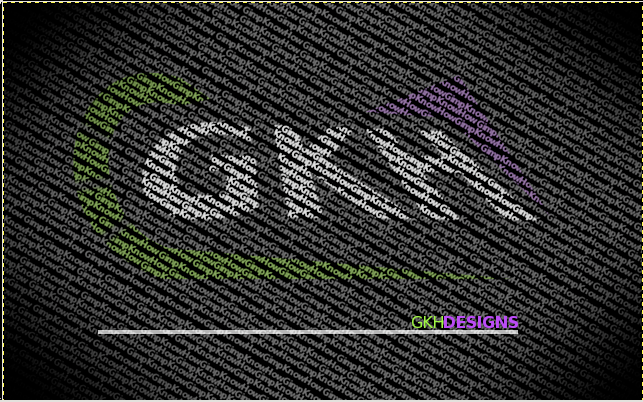 Hope you enjoyed this tutorial.
/GKH
/end