I thought this should be its own thread.
Ok I searched the entire web for a tut how to do this, I was disappointed when I found none for the gimp. Even the photoshop ones sucked. I saw the thread on afro graffiti and started messing with it and here's the tut. Oh and props to BlazingMoon13.
First find a brick that has a good texture to it, this is VERY important. I googled brick wall and found one I liked.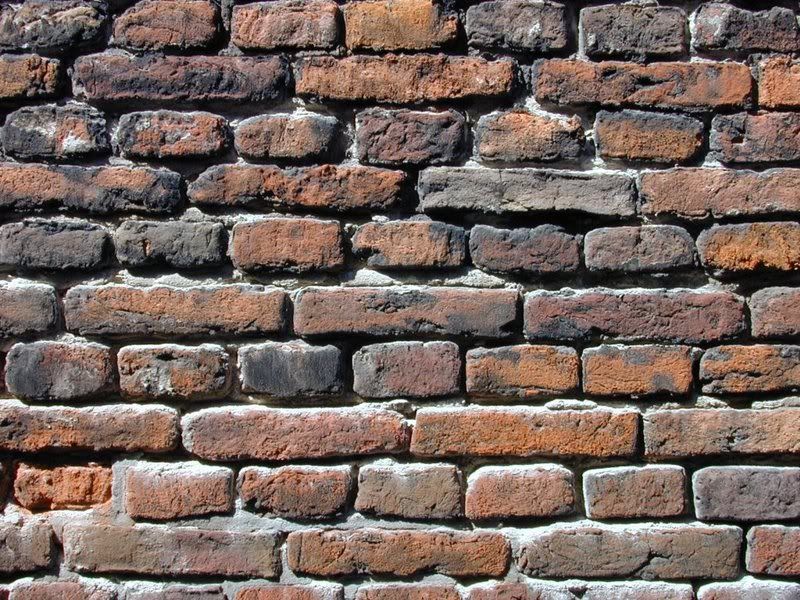 2. Open it in gimp. Duplicate the layer. Set the top brick layer so it is NOT visible. Then make a new transparent layer and sandwich in between the 2 brick layers.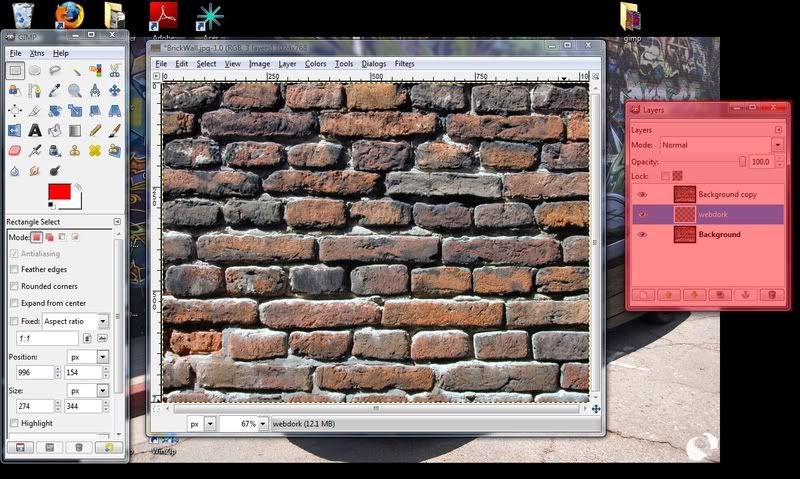 3. Take your graffiti and make the background transparent. Then copy and paste it into the new transparent layer.
4. Duplicate the graffiti layer.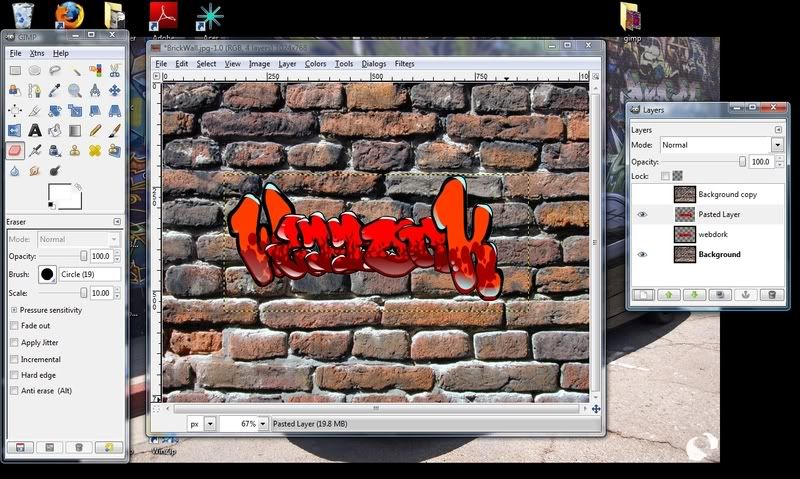 6. This step is optional. I made two more transparent layers for paint spatter.
7.Make the bottom layer of the paint spatter color.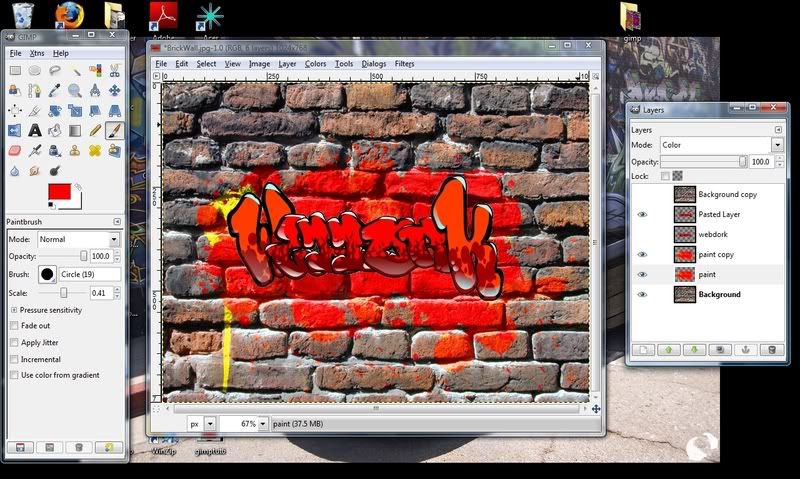 8. Make the top layer of spaint spatter grain merge. Then set the opacity around 45to 50%.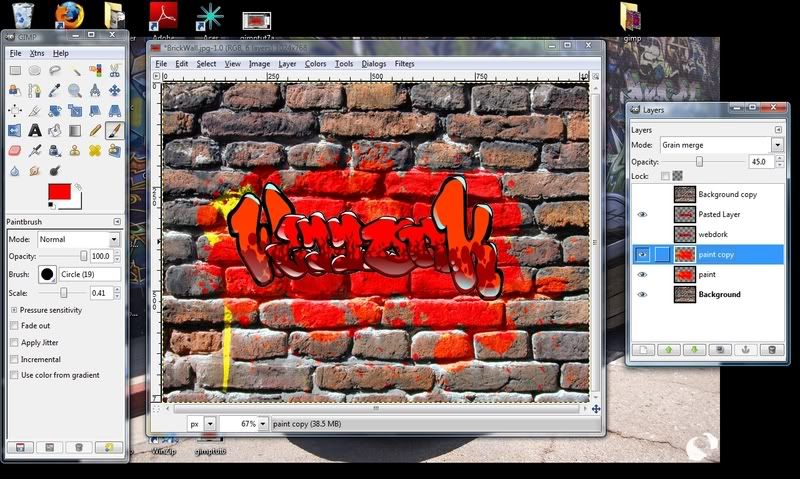 9.Go to your bottom graffiti layer and set it to color.Set the opacity right around 100.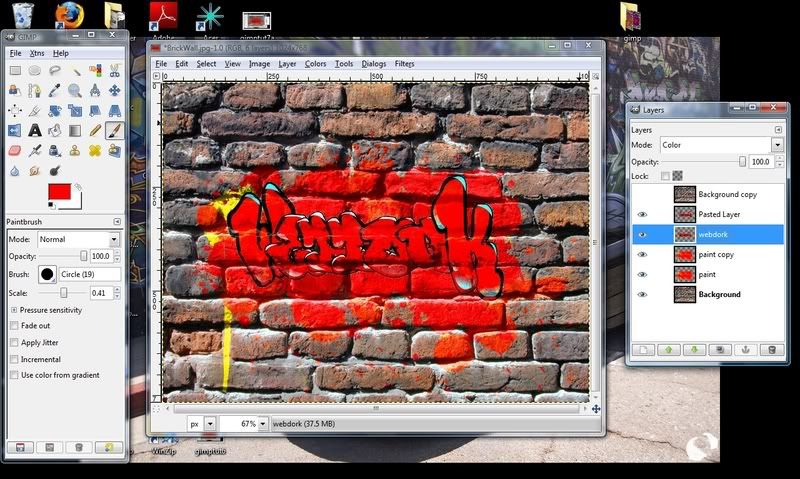 10. Set top layer to grain merge. Set the opacity right around 50.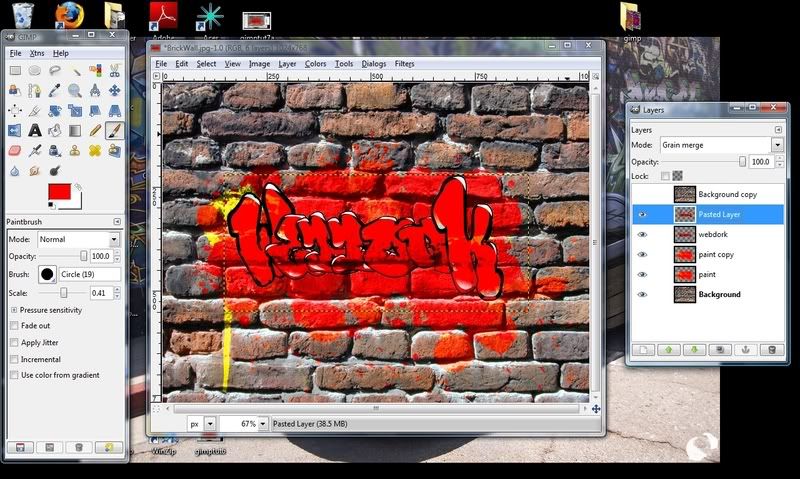 11.Now take that brick copy layer and make it visible again and set the layer to grain merge and set the opacity around 35-40%. You can play with this to make it more or less grainy depending on the brick itself.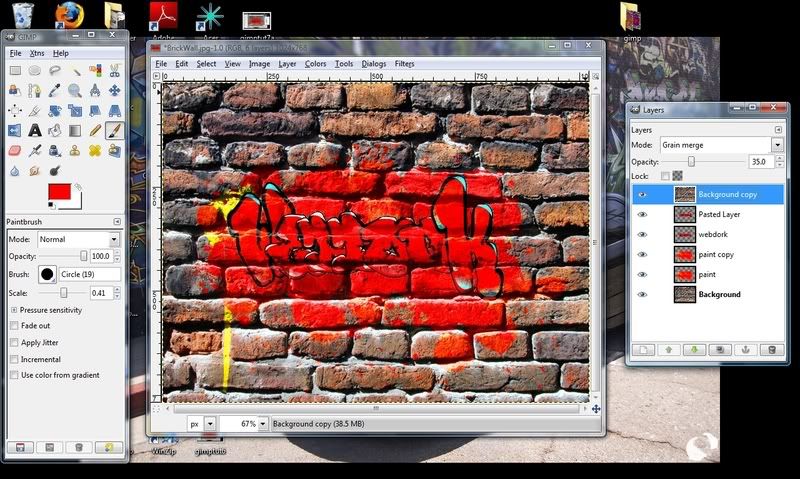 12. Flatten and save. Here is the original and the result.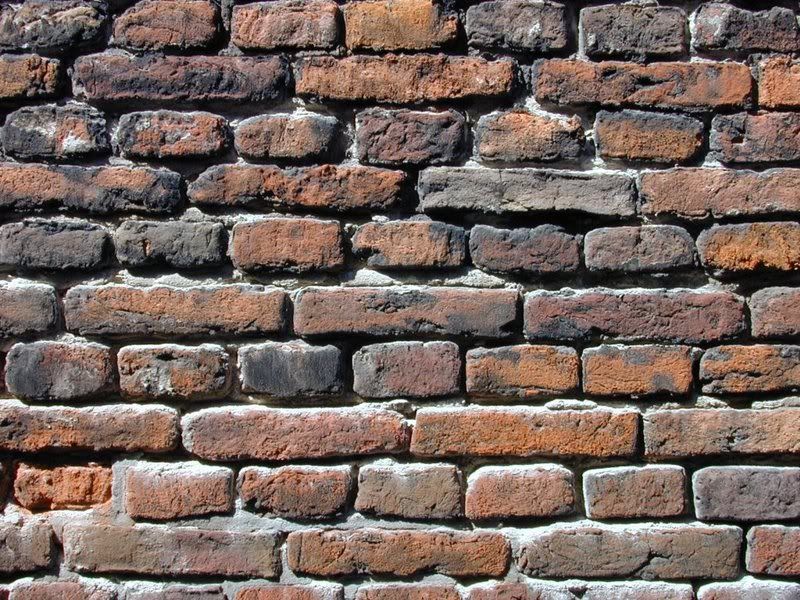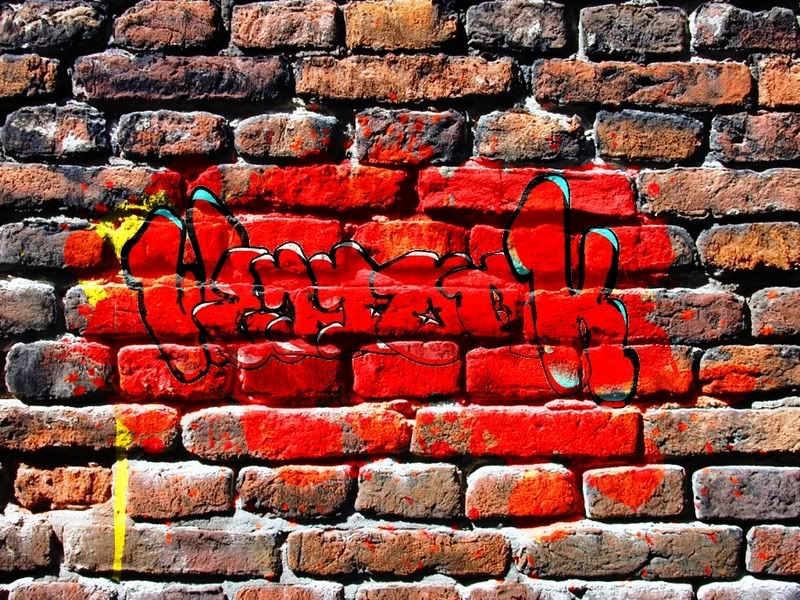 Another one I did as well.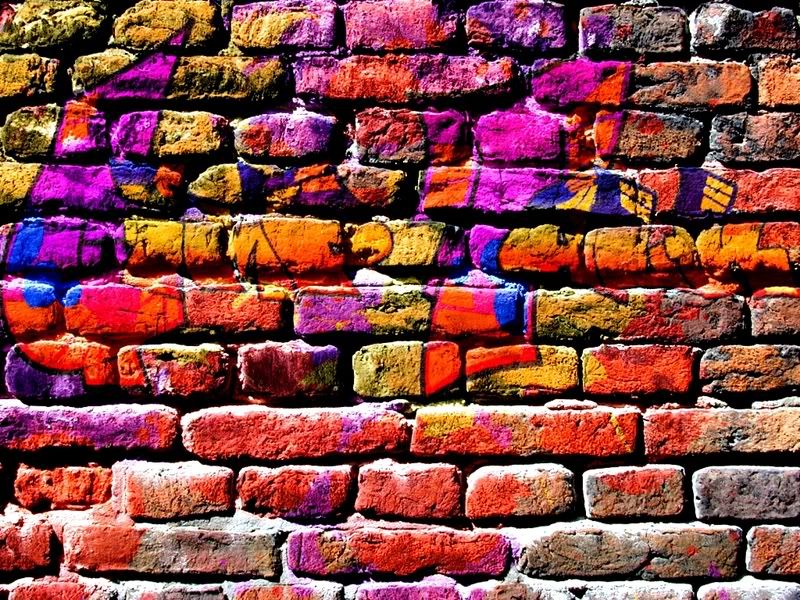 Tips and or suggestions are welcome!