EDIT thank to Oregonian that recovered the missed illustration this Tutorial is back
This is just a sample tutorial on how create a box using paths. You should understand and know SOME BUT NOT ALL of the basics about gimp. I saw a tutorial similar to this one on the GUG site but I thought it could use a lot more detail. Note: The sizes, colors and directions of gradients are just examples. Change them to your liking.
1.new image
a)one white background layer and one transparent layer. we will be working on the transparent one.
b)configure grid (image->Configure Grid...) or ("The Gimp" File->Preferences->Defualt Grid) I like a 'Solid' reddish grid with 20X20 spacing
c)select both 'show grid' and 'snap to grid' (View-> ....)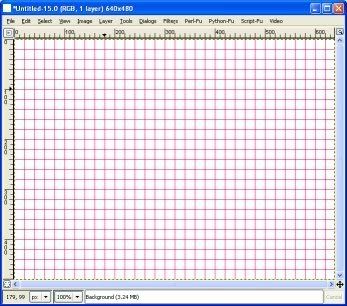 2.select the path tool (Tools->Paths)
a)Show the paths tab. If you don't have it add it by clicking on that arrow next to the x in 'The Gimp'.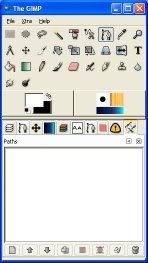 if you don't have it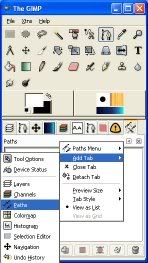 3.create the top path
a)click on any of the cross section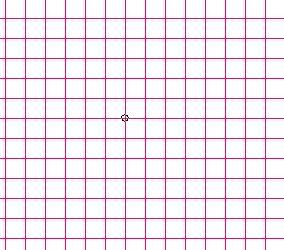 b)now in your paths tab you will have a path called unamed. Change it to 'Top' and make it visible (the eye).
c)now go left and up 4 grid squares and make another path (add an anchor). If you cannot work off your path double click the 'Top' path in your path tab.
d)now go right and down 4 grid squares and make another
e)now the tricky part, HOLD THE CONTROL KEY, and go back to your starting point and click it. You should see a upside down U.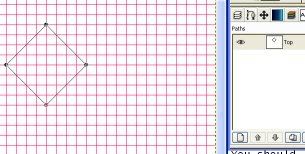 4. create the left path.
a) in the paths tab. create a new path. Right click->new path or the 'new path' button. Call it left.
b) use the same 4X4 box pattern staying along the left edge.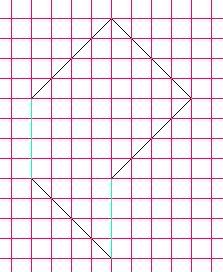 5. repeat for the right path.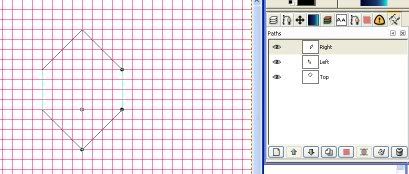 6. hide the grid. unclick view->show grid
7. add color
a) In the paths tab select the 'Top' path. Do 'Path to Selection' (red sqaure)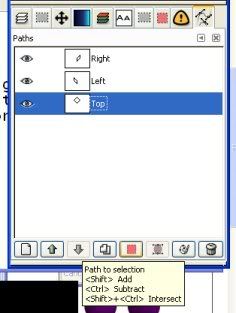 b) fill the selection with whatever gradient you like. I used 'deep sea'. Starting from top to bottom.
c) repeat for the left and the right. Go from the bottom corner to the center of the box.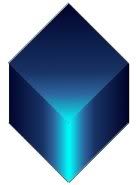 8. smooth it out. give it a gaussian blur (filters->blur-> Gaus...) of about 3 or 2. You don't have to do this but I like to. I usaully duplicate my box layer (duplicate all the layers then merge the duplicates) then blur that one. Crop the edges (make sure you don't have any fuzz sticking out past the box) and then overlay it by like 50%.
9. Add a drop shadow (Script-Fu->Shadow->Drop Shadow)
Final Results ...