IRC thread:
http://www.gimptalk....el-16415-3.html
Well, as per Griatch's request, I'll be making a stand-alone IRC tutorial. There's only one program I know well enough to do that with is Trillian, so that's what I'll use. Note that for the effect, I will be using IE instead of my normal Firefox.
Well, lets start off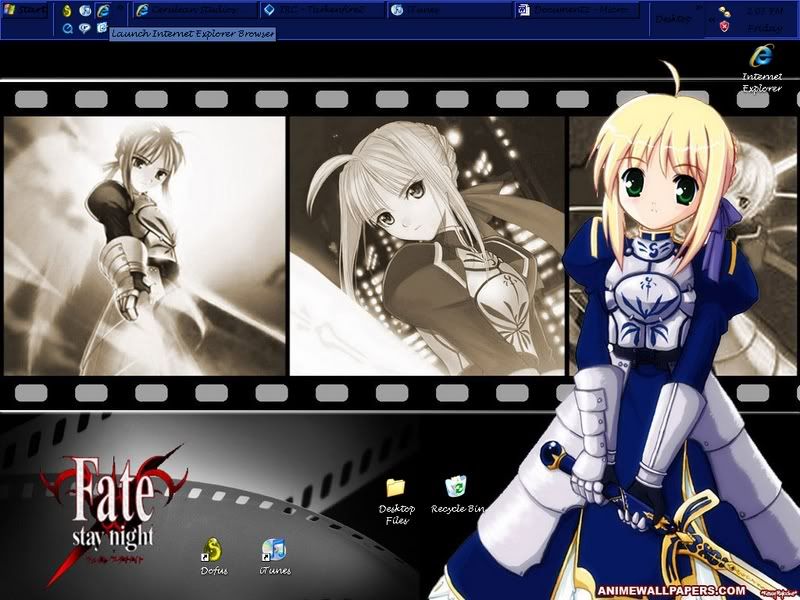 On the desktop(I wub Saber-chan, btw), go onto your respective web browser (in this case IE(<_<)):
Now, go to
http://www.ceruleanstudios.com/
. (as seen below)
Click "Download Trillian Basic 3". I won't get into the downloading and installation of the program, as it is fairly straightforward.
Well, click on the Trillian Icon, do I have to tell you everything? Oh, I do? Ok then, click the Trillian Icon.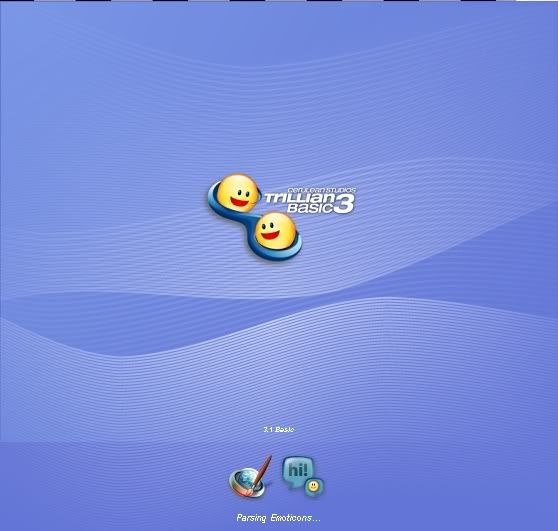 Wait for it to load.
(WARNING: I have my Trillian skinned, yours will look different in terms of color, but the layout will be the same. I will
not
be covering how to skin Trillian in this tutorial, if you really want to know, PM me (Tarkenfire)
Now, this is the Trilian mainscreem:
Click on any of the dots on top, and on the dropdown that comes down, click "Manage My Connections"
Now, your screen will look a little emptier then this, cause you just installed Trillian (Trillian isn't only an IRC client, it also houses AIM, MSN, YIM, and ICQ as well as IRC in one program))
Click "Add New Connection", and go up to "IRC" Click.
Now, you'll get a screen like this, let me take a minute to explain what these boxes mean.
Server alias: This is just a name for the connection it self, you can call it GIMP, or GT, or Fluffy if you want. I'll just go with gimptalk.
Irc.trillian.net::6667 – For those of you not familiar with IRC, this is the server and the port that will be used for connecting. I will be using irc.dal.net and 6667
Nickname: This is your name on the IRC network, in my case, I'll be using Tarkenfire, you should use whichever name you desire.
Username and User Info: This is just useless info, you can put whatever you like here, for myself, I will be putting my first name in username, and muffin in the user info.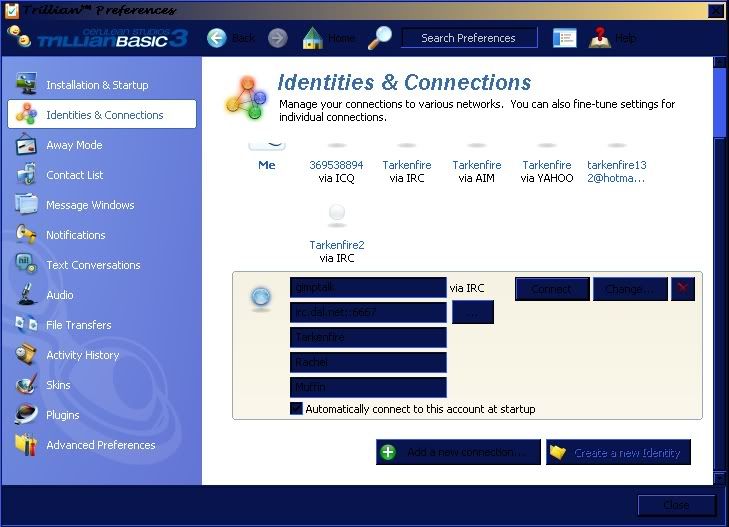 Make sure you check the "Connect on start" box, and your screen should look similar to this. Now, click the "change…" button.
Now, ignore all but the bottom of this new box.

Make sure it looks like this, most importantly the port and the checkbox.
Click "Save Settings"
Now, click connect on your newly created connection.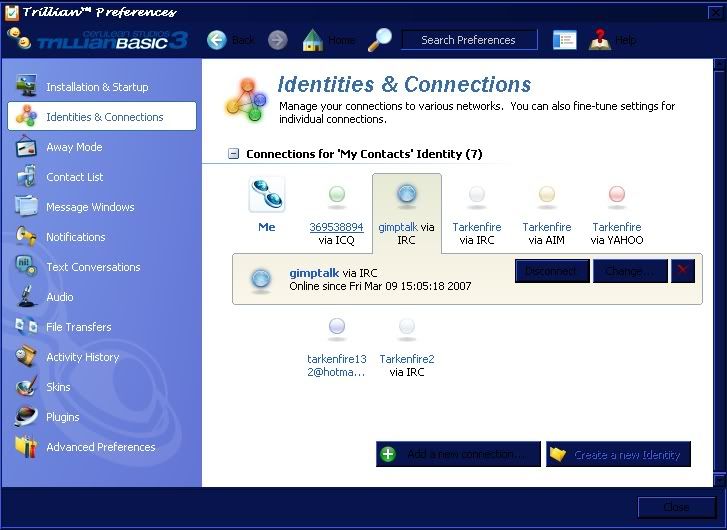 It should look like this.
Click "Close" on the bottom right
Now, lets focus on the Trillian Mainscreen now.
It looks like this now:
Notice something different? Yep, the white dot is lit up. Why don't we click it?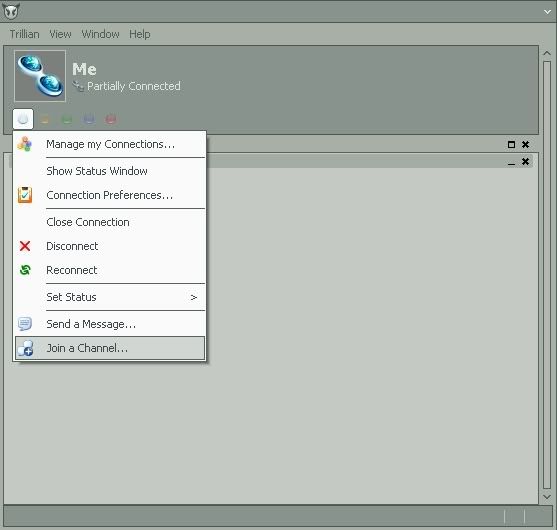 Go down to "Join Channel" and click it.

You'll see a prompt like this, type "#GIMP" into it.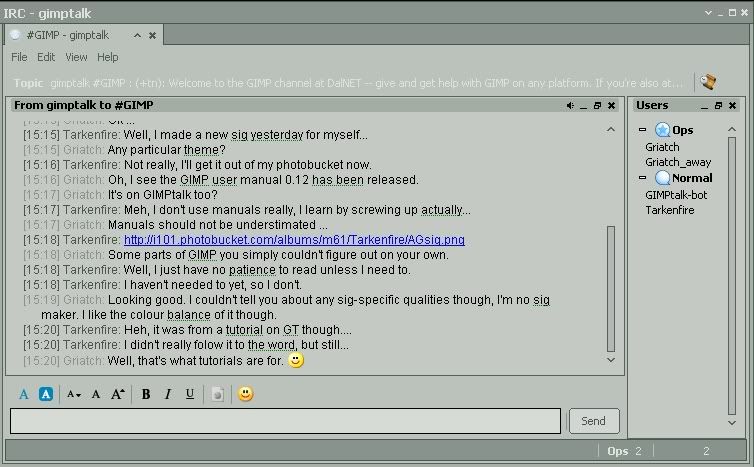 And there you go; you're in the GIMP room (well, hopfully, if you followed so far).
Now, Trillain has many other features, and this is just a tutorial on one of them, I don't really plan on making any other ones (unless asked to)
Note that if you have firefox, you can just download the Chatzilla plug-in.