Group:

Members

Active Posts:

92 (0.14 per day)

Most Active In:

GIMP Signature / Footer Galleries (75 posts)

Joined:

09-August 11

Profile Views:

1,977

Last Active:

Oct 20 2012 03:24 AM

Currently:

Offline
My Information
Member Title:

Member

Age:

19 years old

Birthday:

August 3, 1993

Gender:

Male

Location:

Fincayra

Interests:

Interesting things of the utmost interest.
Contact Information
E-mail:

Private

AIM:

chromehound8393

Website URL:

http://www.inheritanceforums.com/index.php?showuser=21464
About Me


Gifts from Snivelili. <333
I love to read, though I don't have the money to get as many books as I'd like. Some of my favourite authors are: JK Rowling, Neil Strauss, Rick Riordian, JRR Tolkien, TA Barron, Johnathon Stroud, Eoin Colfer, Piers Anthony, and Phillip Pullman.
MUSIC:
As I cliched about music as a whole for a One Sentence Story contest, and then went with something totally different: Music: a single word that can hold the hearts of billions in its grasp. My Top Five changes but rarely, but has recently done so, so I'll update it:
Paramore
,
Tim Minchin
,
Iron Maiden
,
Radiohead
, and
Linkin Park.
Honourable mentions go to
Michael Jackson
,
Simple Plan
,
Taylor Swift
, and
Rise Against
.
Each name links to their official site, check 'em out. <3
I think that cliquishness in music tastes black out far, far too much. Even if it isn't an elitist attitude, a person's overriding love of one genre can lead them to disclude the possibility that there's good music in genres that they wouldn't normally listen to. This is especially prevalent amongst the listeners of Metal and Indie genres, who as a rule of thumb hate mainstream music.
Music elitism is one thing that I cannot tolerate. Music is as personal and subjective as abstract minimalism is, I think. Music and religion are the two things that I keep an entirely open mind about, when it comes to others' opinions. Of course, I have mine, and I like to debate them and try to let other people know about my favourite music, but I don't hold to bashing people for their opinions. That goes double for nonconformity and hating mainstream music because it's mainstream. For the record, the only music that I don't truly enjoy is Italian Opera, which I think comes from being subjected to a second-rate live performance in third grade, and Thug Rap. I enjoy the rap genre very much, as shown in the Rappers thread, but I really cannot listen to people glorifying gang activity and the like, not after my past. I actively listen to Pop, Hip Hop, Metal, Rap, Techno/House/Dubstep/Eurodance, Rock and all that it entails, 70's-90's, Indie, Punk, Grunge, Oldies, Country, and everything in between. Especially Paramore.
For TV shows: Scrubs, Good Eats: The Only Cooking Show That I've Watched The Entire Series On Youtube, Alf, Pokemon, Gray's Anatomy, Spongebob Squarepants, 90's Nickelodeon, Home Improvement, Dragon Ball Z, Fresh Prince of Bell Air and other, generally awesome shows. I enjoy Hannah Montana and iCarly as well. Sue me. Paramore too!
I love to write. And I'm not half bad if I do say so meself. Since graduating, I've done ... nothing! Yea, stellar. Did I mention Paramore?
So, yea, that's it in a nutshell. <3
Oh, and Paramore. I think I talked about them. Right? Yea, I did. <3 Paramore.
GFX Showcase:
Large Pieces:
Made for GFX Round of the Forum-Wide Competition
Sigs: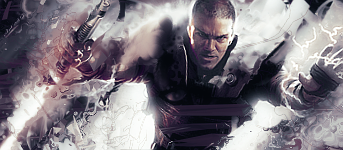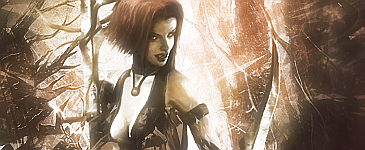 Sins of a Nation: Be there.

Fithos. Lusec. Wecos. Vinosec.
Friends