All riiiight! :D
This is my first tut, so please don't get angry if it is very sucky. :D
I got the idea from Fencepost's tut about adding animated rain to a pic. :3 Thanks a lot.
1. Open the image you want to edit.
Here is mine: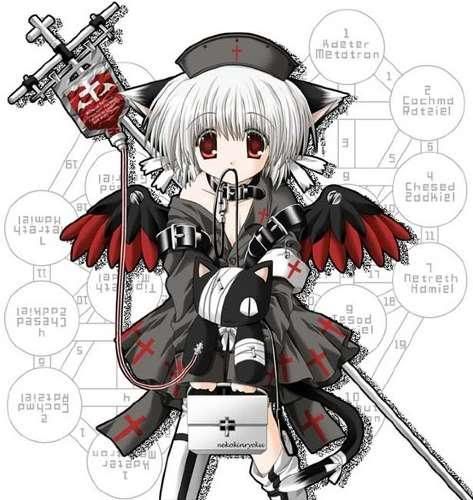 2. Duplicate the layer with the image on it 3 times. (Layer>Duplicate Layer) You can duplicate more if you want, it's up to you.
3. Add a white layer for each image layer you have. Alternate them between the image layers like so: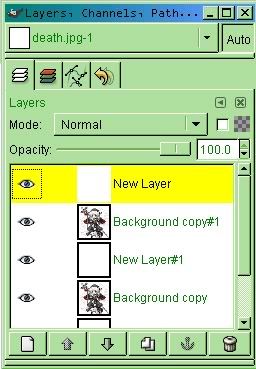 4. Select one of the white layers and click on Scatter RGB. (Filters>Noise>Scatter RGB)
Put the settings like so: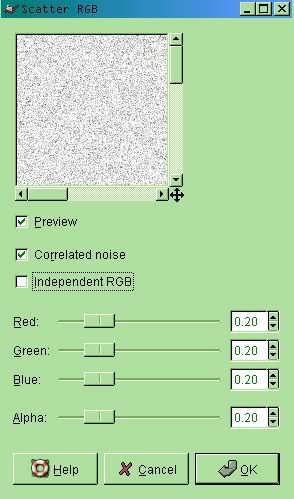 5. Repeat step 4 on each white layer.
6. Set each white layer to multiply and merge them down to the layer below. (DON'T MERGE THE WHOLE IMAGE OR IT WORN'T WORK)\
7. You should now have three image layers with dots all over them. Desaturate each layer. (Layers>Colours>Desaturate)
8. Now go to Filters and animation playback. (Filters>Animation>Playback) Watch it to make sure you like the results.
9. Optimize the Image for GIF (Filters>Animation>Optimize for GIF)
10. Save your image as a GIF animation and you're done! :D
Here is my result:
Ideas:
You could probably use this to make sparkles if you play around with the settings.
You can also add this to a real animation where things are actually moving- for a more old-time effect. ;D
Please tell me what you think and show me your results!
<3 Lyra