Official Wiz Tut#2
Recommended for Novices...
Outcome: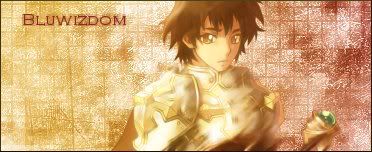 Step1.Take out a new Document and brush around with grudge like brushes and combine it with other brushes that semi-stand out more than the grudge like brushes that you just put down.
Step2.Now add a new layer and put a gradient on it similiar
to the color of your render. Set it to overlay or soft light.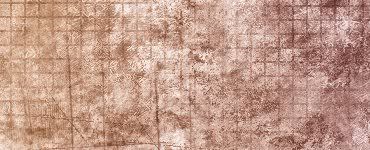 Step3.Now you will need to duplicate your backround about
2 times, the first one you will need to blur>pixelize it by 11-12
and set it to hard light 90%. The second one needs to be pixelized
also but by 13-16. Set that to lighten only at 50%.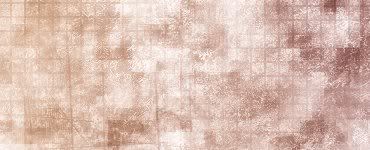 Step4. Then sharpen the original backround by 10-50 depending on the brushes u used.
Step5.Next marge al the layers together, make sure to merge the layers
from the bottom not from the top so nothing gets messed up. Then add your render now.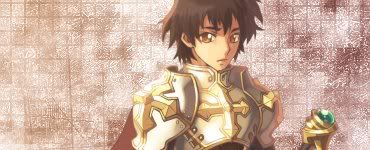 Step6.Next duplicate your render and motion blur the duplicate to these
settings on linear blur.14 in length and 140 in angle. Now go to filters>artistic>softglow and softglow on the duplicate. with a middle brightness setting, high sharpness and very lowglow radius settings.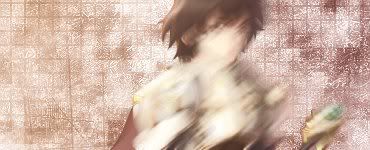 Step7.Next put a soft glow on your original render with the same settings but higher glow radius and lower brightness. then sharpen it by 10-50.Now you will take out the eraser tool and erase the bad parts including mostly the face and around leaving the good parts there.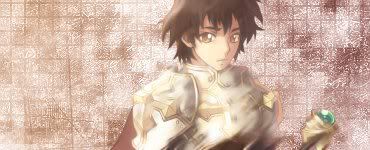 Step8. Add another gradient, i cant really say what colors becuase it
depends on how your sig is so far.This step is optional...Set the gradient to whatever you feel looks best...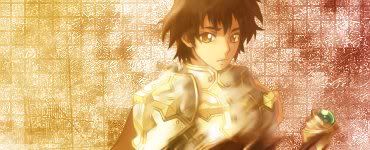 Step9.Add a border (i always forget this becuz its the last thing i do)
Step10. Add text,duplicate the text layer and pixelize it by 5-10..you can
also try to diverse the pixelized layer to make the text looks better.