Many years ago I used to do three exposures on one film negative using red, green and blue filters to give the waves or waterfall a rainbow effect. Digital has made it so much easier and Gimp does it perfectly! I took three pictures of the waves on the shore, with camera on a tripod. By using the decompose and compose filters I got this effect. This is my first tutorial and I hope everyone likes it.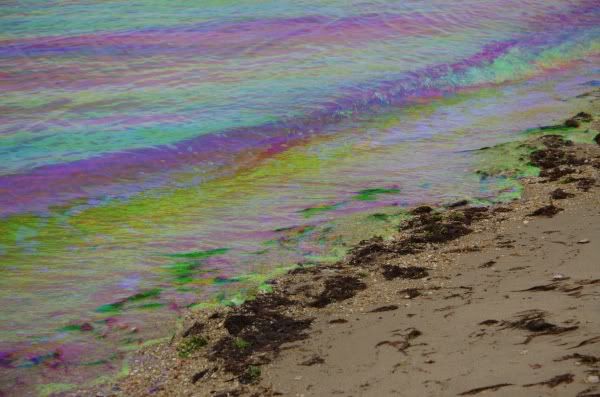 01) I took three separate pictures with the camera on a tripod.
02) File -> Open and select first image.
03) File -> Open as Layer and select second image
04) File -> Open as Layer and select third image.
05) Rename the layers as Pict1, Pict2 and Pict 3. (Any order you choose)
06) Select Pict1 layer.
07) Filters -> Colors -> Decompose. Select RGB and check Decompose to Layers.
08) Delete the green and blue layers of new (grayscale) image, keeping the red layer.
09) Repeat for Pict2 layer keeping the green layer.
10) Repeat for Pict3 layer keeping the blue layer.
11) Drag the blue layer from the layers window and drop it on the red window.
12) Close the blue layer image.
13) Repeat steps 11 & 12 with the green layer.
14) On the grayscale image (red layer image) select Filters -> Colors -> Compose.
15) Choose "red" for red, "green copy" for green and "blue copy" for blue.
16) The new image should be normal everywhere nothing has moved and rainbow where things have moved.
Here is an avatar I use on another site that I did the same way.
Please let me know what you think.
Greg