OK, this is my first attempt at making a tutorial (please don't laugh too hard)
Just quick and easy way to create an electrified logo
Tools Needed:
>The Gimp (2.0 or greater)
>electricity-logo scriptfu file (url removed...host having issues and it's been added in two other places in this tutorial. just scroll down a bit)
>Basic understanding of layers and copy/paste
1. From the main Gimp window, select Xtns->Script-Fu->Logos (MS)->Electricity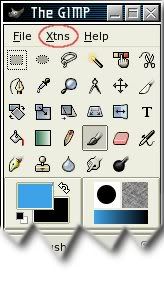 2.Type in some text, select the font, color of the "sparks" and the color of the text.
select the "Flatten Layers" checkbox. Then click on the OK button.
Be sure to keep the font size above 100 (the electric sparks seem to disappear at
smaller text sizes, you can always scale the image before you save it)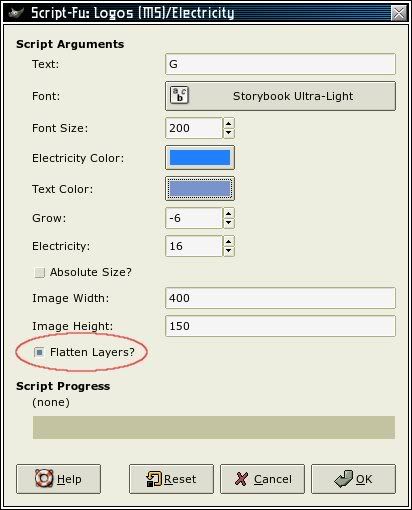 An new image window opens with your electrified text. We'll call this image 1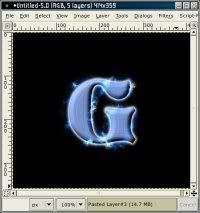 3. go back to the main gimp window and select Xtns->Script-Fu->Logos (MS)->Electricity
again.
Leave everything as it is (it should be still set to what you had in the previous steps)
4. Select the whole image in the new window that opened, copy and paste it to a new
layer in the first one.
5. Repeat steps 3 and 4 until you have around 5 layers in image 1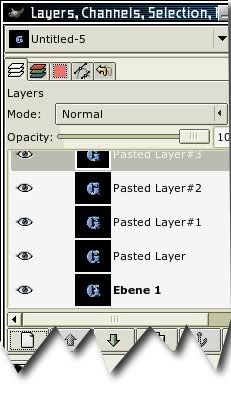 (if you need to clean up the size, now's the time to do it)
6. From the menu, select Filters->Animation->Optimize (for GIF), this will cut down on
the size of the animation. After it's done optimizing, select Filters->Animation->Playback
for a preview of what the animation will look like.
7. Select Image->Mode->Indexed, select "Generate Optimum Pallette" radio button.
8. Save the image as a GIF file. A dialog box will pop up and give you a choice of either merging all the layers, or saving as an animation. (if you want the nifty sparkles dancing, I'd suggest the Save as Animation option)
That's all there is to it.
(edited to fix image links)