Page 1 of 1
You cannot start a new topic

You cannot reply to this topic
Time for a new Maya shot..
Posted 27 April 2006 - 08:04 AM
here you have the cutiepie..
---
Posted 27 April 2006 - 03:48 PM
Too cute!!!

swmiller6

Thats right it's a Fencepost original!!! ha ha and it's all mine..
---
Posted 28 April 2006 - 12:08 PM
She's so lovely, Luktar!

Did you take this shot yourself? What effects/filters did you apply? The noise in the darker areas adds an interesting texture against the smooth lighter colors at the bottom. I've been learning quite a bit about digital scrapbooking lately (hence my absence from gimptalk), and am always looking for tips and techniques.

Two teeeeeensy little critiques, though. The sliver of diaper on her left leg is WOW! bright and instantly draws the focus away from her beautiful little face. And the lightpoints in her eyes might be softened just a bit.

My unsolicited two cents. Keep the change :w:


---
Posted 28 April 2006 - 07:46 PM
dunno really what i did.. i think i made a sharp mask on her (my digital camera is real bad) and then changed the levels/curves alittle
then i just layer-color-color balance the midtones and the highlights, thats pretty mutch what i did (i think, did it at work when i had a few min over and was borded to death with going through logs on servers)

photo taken by my GF Emma at home on our livingroomfloor on IKEA pelt "Ludde" ;-)

---
Posted 04 May 2006 - 12:13 AM
So cute, GOD bless her.
btw Luktar you planned to make an online album of her? including photos taken in past. That will be really great.

regards

---
Posted 05 May 2006 - 01:11 PM
Ali: yes im planning to do a whole website for her including blog and stuff.

i have just done the blog part and now i need to code the image gallery (i have the design done in my head just need to find time to put it in file ;-))

---
Posted 10 May 2006 - 01:10 AM
Well, let me know the design (if you are willing to), I will do it in my spare time. I have good command on GD now.

regards

---
Posted 10 May 2006 - 05:15 PM
This is absolutely beautiful!

http://webgoddess.deviantart.com
http://webgoddess.livejournal.com
My second sig today and my 4th sig ever:
---
Posted 06 June 2006 - 05:12 AM
i would assume you use GIMP for all your digital needs...now it appears you have Maya too.


hahahahaha...im so funny :a:

Weird is intresting, who wants to be normal?
---
Posted 17 June 2006 - 05:24 AM
She is so cute!

Here is my new Movie Trailor!>
http://www.youtube.c...h?v=QpMTHe_yyIE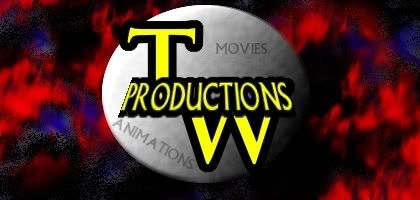 GT Team: AW
---
Posted 07 July 2006 - 12:21 AM
sweet babygirl :h:

btw Luktar, your next baby, a son - will be Blender ?
(just kidding :h: )

---
Posted 09 July 2006 - 09:08 PM
tnx Barbara,


you never know :P

ps. Ali hows the coding going for "my page ? :P"

---
Share this topic:
Page 1 of 1
You cannot start a new topic

You cannot reply to this topic
---