Page 1 of 1
You cannot start a new topic

You cannot reply to this topic
Amazing Sig tutorial :)
Posted 29 August 2009 - 02:03 AM
Let's See YOUR results.
---
Posted 29 August 2009 - 10:13 PM
nice tut and out come
i might try this is and when i have the time

Michael
---
Posted 30 August 2009 - 08:25 PM
A bit monotone; would suggest not going to grayscale and keeping your reds and blues separate or find a way to reincorporate back into the final result.

The monotony removes contrast tbh; but flow is great. Needs a lighting source.

Good stuff for lower intermediates trying to learn how to make their sigs flow.

.:Newest:.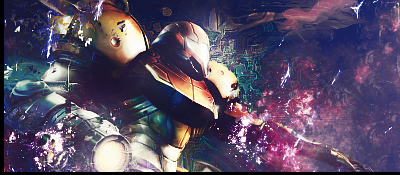 .:Favourite:.

---
Share this topic:
Page 1 of 1
You cannot start a new topic

You cannot reply to this topic
---