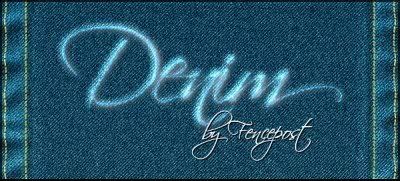 I've modified this tutorial so that it is no longer in a single image format. Enjoy!
Scanline Pattern Link: http://www.deviantar...ation/39512748/
Step 1
- Open up a new GIMP document and fill the background layer with a blue color. Choose any blue that you want. I used 2B6C7E.

Step 2
- Now, on this layer, let's add some noise.
Go to Filters | Noise | Scatter RGB...and use the following settings: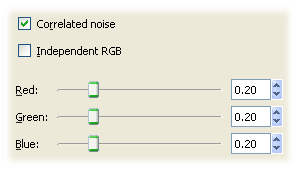 Step 3
- Add a transparent layer above your background and fill it with your scanline pattern (the scanline pattern is included in the tutorial zipfile). Because the scanlines are difficult to see, I'm not going to give you a screenshot for this step.
Step 4
- Let's add some texture by using the Bump Map tool.
With you background layer selected, go to:
Filters | Map | Bump Map...
and use the following settings. Make sure you select the scanline layer as the bump map. These are the settings that looked most realistic to me.
Experiment to see if you find something you like better.
Step 5
- Now, turn off your scanline layer (or delete it if you don't need it anymore.)
Step 6
- I like to go back to Step 2 and add more noise at this time, but it's not required.
Here's my final result:
You're finished! How did you do?
Enjoy!
Art