Page 1 of 1
You cannot start a new topic

You cannot reply to this topic
Found some brushes and patterns
Posted 14 June 2005 - 11:57 AM
http://www.pgd-desig.../gimp/index.php
Hope these are useful they are in .gbr just extract to your brushes sorry if this is old :w: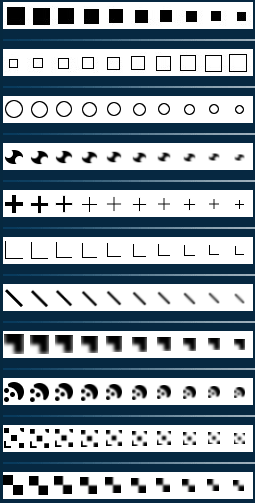 ---
Posted 14 June 2005 - 04:40 PM
Welcome to GIMPTalk.

They are definitely useful to community.
Best is they have screenshots of resources so it becomes easy for user to choose desired ones.
btw, I think I already have all of these brushes and patterns.


Thanks for the link.

regards

---
Posted 10 March 2012 - 12:42 AM
Thanks These are Very Heplpful.

---
Posted 10 March 2012 - 10:03 PM
holy cow massive necro bump...

dk is poop
Epic doggy / Gifts!(: / Deviantart Call me TNT.
---
Posted 11 March 2012 - 04:48 PM
think that's all he does D:

---
Share this topic:
Page 1 of 1
You cannot start a new topic

You cannot reply to this topic
---